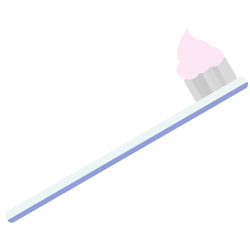 What To Do In A Dental Emergency?
Here at CCD, we all know just how easy and fast a child can fall and get hurt. We recommend you not hesitate to take your child to the emergency room or dial 911 in the event your child's life is at risk. If you feel your child's injury affects their teeth or jaw, please call us at 843-556-1655. Dr. Paul or an on-call dentist can advise you on the best next moves to help save your child's tooth or direct you to the emergency room if needed. Listed below are a few top injuries and the first response, but please give us call so we can be sure your child is properly cared for.
Toothache
Clean the area of the affected tooth. Rinse the mouth thoroughly with warm water or use dental floss to dislodge any food that may be impacted. If the pain still persists, call us to schedule a same or next-day limited exam so Dr. Paul can diagnose the problem quickly. Do not place aspirin or heat on the gum or on the aching tooth but if the face is swollen, apply cold compresses as this will help reduce inflammation.
Cut or Bitten Tongue, Lip or Cheek
Apply ice to injured areas to help control swelling. If there is bleeding, apply firm but gentle pressure with a gauze or cloth. If bleeding cannot be controlled by simple pressure, please call our office or take your child to nearest emergency room.
Knocked Out Permanent Tooth
If possible, find the tooth and handle it with extreme care only holding it by the top and not by the roots. Rinse the tooth with water only and do not use any soaps or scrubs as this may damage the tooth. Inspect the tooth for fractures or cracks. As hard as this may sound, if the tooth is not damaged, try to reinsert it into the socket. Have your child hold the tooth in place by biting on a piece of gauze or cloth. If you cannot reinsert the tooth, transport the tooth in a cup containing milk or saliva. It is critical you call our office ASAP as there is only a small window of opportunity to save the tooth. Dr. Paul is here for you.
Knocked Out Baby Tooth
Do not attempt to place the tooth back into the socket as this is not usually an emergency and in most cases no treatment is necessary. Give us a call to discuss if it is best to be seen or wait until your child's next appointment. Often times we can advise you over the phone in these situations.
Displaced Baby Tooth
Depending on the extent of displacement and looseness of the tooth, the tooth may need to be taken out. In most cases, close observation is all that is necessary, and the tooth will often return to its normal position. Most often, Dr. Paul will want to examine the displaced tooth to ensure there is no other damage in which an extraction is necessary. Give us a call to schedule a quick appointment in this situation.
Chipped or Fractured Permanent Tooth
Quick action can save the tooth, prevent infection, and reduce the need for extensive dental treatment. Rinse the mouth with water and apply cold compresses to reduce swelling. If possible, locate and save any broken tooth fragments and bring them with you to see Dr. Paul. The goal here is to save the permanent tooth so getting to us as quickly as possible is very important.
Chipped or Fractured Baby Tooth
Treatment may or may not be necessary, depending on the extent of the fracture. Give us a call and we can help determine if an appointment is necessary based on your child's age and the severity of the fracture.
Possible Broken or Fractured Jaw
Keep the jaw from moving and take your child to the nearest hospital emergency room or dial 911. Once the severity of your child's injury is determined, give us a call and Dr. Paul can assist and advise you with treatment and therapy as needed.
An injury to your child's mouth can be very scary indeed, but know you do not have to do it alone! As a father of 5, uncle, friend with a passion for children in our community, Dr. Paul and staff assure you we are here for you—their parent and biggest advocate.