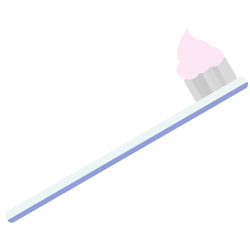 Your child will love coming to the dentist!
At Cornerstone Children's Dentistry in Charleston, SC, we make every effort to make the dental office a fun place for your child. Video games, toys, stuffed animals, and many colorful murals throughout the office create a pleasant and non-threatening environment. Patients may even watch cartoons or their favorite video on ceiling-mounted monitors while restorative treatment is provided. Dr. Paul is also trained to perform dentistry in the office with the use of conscious sedation for those children who require it.
Meet the Team at Cornerstone Children's Dentistry
Megan Colson
Expanded Duty Dental Assistant (EDDA)
Jerri Foster
Financial Coordinator
Toni Anaya
Dental Assistant
Daniella Lewis
Patient Coordinator
Tanya Martin
Expanded Duty Dental Assistant (EDDA)
What is a Pediatric Dentist?
Pediatric dentistry is an age-defined specialty that provides comprehensive preventive and therapeutic oral health care for infants and children through adolescence, including those with special health care needs. To become a pediatric dental specialist, a dentist must satisfactorily complete a minimum of two years in an accredited advanced education program following graduation from dental school. This additional training focuses on dental issues and challenges that are specific to children, such as the following:
Prevention of dental decay
Restorative techniques
Oral-facial growth and development
Orthodontics
Behavior management
Hospital dentistry
Care of the medically and developmentally compromised and disabled patient
Why Choose a Pediatric Dentist?
Most parents prefer to trust the health of their children to a pediatrician, a physician who is trained to treat the specific medical needs of children. In much the same way that children have medical issues that must be managed differently than adults, children also present with dental problems and oral health needs that are unique. Because pediatric dentists are committed to treating only children, they can tailor their entire office around making the young patient comfortable in the dental setting. A child- friendly environment and a staff that is trained to work effectively and patiently with children go a long way towards making a trip to the dentist a fun experience instead of a fearful one. In this way you can get your child on a lifelong path of good dental health.
Bright Futures Start Here
Charleston's Pediatric Dentist

Come see for yourself why Cornerstone Children's Dentistry is the best choice for your child's pediatric dental care. Call us today or stop by the office to take a tour!